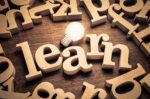 Lifetime Learning – Armchair Travel with Barry Pell
Armchair Travel with Barry Pell
Wednesdays, March 8, 15 & 22 @ 2:00 pm – 3:30 pm
Sherborn Town Hall, Room 204A and on Zoom / Cost: $30
During the first class, you will travel to the "Galápagos – Enchanted Islands of the Pacific," which
inspired Charles Darwin's theory of evolution and is a nearly pristine showcase of biodiversity. The next stop will be "Antarctica – Travels at the End of the World." This is the last continent to be understood; it is a harsh and unforgiving environment that challenged and took the lives of many early explorers. Travel concludes with "A Year in Morocco," where you will journey through the country's walled cities and their ancient markets, across the rugged Atlas Mountains with traditional Berber villages, and into the desolate and dune-covered Sahara Desert.
Presenter: Barry Pell is a world traveler and photojournalist. He has traveled widely over five decades, visiting and documenting landscapes and cultures in 170 countries ON ALL CONTINENTS. Mr. Pell has also lived and traveled in China, eastern Europe, north Africa, and South America. He currently lectures on international cultures at schools, universities, libraries, and community centers in the Boston area.