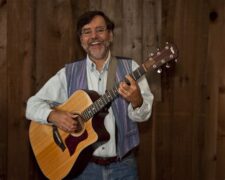 Roger Tincknell – Old Time Sing-along at Senior Cafe
Join Roger Tincknell for an old-time sing-along during the Senior Cafe. Enjoy lunch and a lively performance by Roger. This program is being sponsored by the Sherborn Cultural Council, a local agency, which is supported by the Massachusetts Cultural Council, a state agency.
Please RSVP to [email protected] or by calling the office at 508-651-7858.