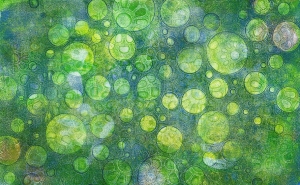 Introduction to Gelli Plate Making
   
Introduction to Gelli Plate Making
Join us for this creative workshop on Gelli plate printing.  Click here to learn more about Gelli printing.  Participants will learn:
– How to use a Gelli plate to create patterns; you'll be guided in creating and using stencils and masks to make unique pattern papers
– How to laser print photo transfers; demonstration on how to use laser printed photo copies of participant's photographs to make unique artwork
This is the first in a two-part series.  Join us on September 26 at 2pm to turn your prints into mini earring masterpieces!
Artist Bio: Kimberly Stoney is known for her colorful and dynamic collages inspired by her everyday life. Her work has been included in shows in North Carolina, Connecticut, and Massachusetts. Kimberly has a BFA degree in ceramics from Alfred University (NYSCC) and a MFA in sculpture from UNC-Chapel Hill. Currently, she works as a craft designer and stylist, creating and developing crafts for magazines, books, television and the web.
There are a limited number of spots. Register by clicking here or call the COA at 508-651-7858.
This workshop is cosponsored by the Friends of the Sherborn Library and the COA. 
This program will take place in the Community Room at the Sherborn Library.