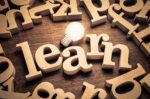 Lifetime Learning – Opera for Everyone
Opera for Everyone
Tuesdays, February 28, March 7, 14, 21 & 28 @ 1:30 pm – 3:00 pm
Sherborn Town Hall, Room 204A and on Zoom / Cost: $50
The Life of Giuseppe Verdi and the Thrills of His Early Operas: In the first years of his operatic career, Verdi could create the most ravishing melodies imaginable. His early operas offer non-stop excitement, both musically and dramatically. The Life of Giuseppe Verdi, Nabucco, Ernani, Attila, and Macbeth operas will be featured.
Click here for details about each opera.
Presenter: Erika Reitshamer, a passionate and lifelong fan of opera, continues to enlighten, inspire and entertain while passing along her vast knowledge of opera and opera lore. She teaches Lifelong Learning Programs at Regis College as well as at various libraries, senior centers and retirement communities. She was active in the formation of the Boston Lyric Opera Company and served as Vice President of the Boston Wagner Society, where she presented lectures, helped organize concerts and promoted visiting scholars.