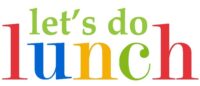 Senior Cafe
The Senior Cafe will be held at Pilgrim Church on Thursdays at noon.  We will provide entertainment at some cafes and others will be for socializing. There is a suggested donation of $5.00.
We do require RSVPs for all events. Please call the office at 508-651-7858 or email [email protected]
We look forward to seeing everyone.
September and October Cafes
9/21   Travel to Israel with Steve Harris
9/28    Mass Audobon Presentation
10/5    Arthur Murray dance demonstration
10/19  What you need to know about Elder Law issues
10/26  Some Spooky Fun at Senior Cafe